Audio & Video Systems for Your Business, Institution or Place of Worship
Enhance your customers' experience with a commercial audio visual system from Securitec
An integrated commercial AV system allows you to control the environment in your business, providing a professional, more effective means of communicating with customers and employees. Whether you need background music for your retail store, video signage for your car dealership, or a video conferencing system for your meeting room, Securitec will develop a solution that fits your needs.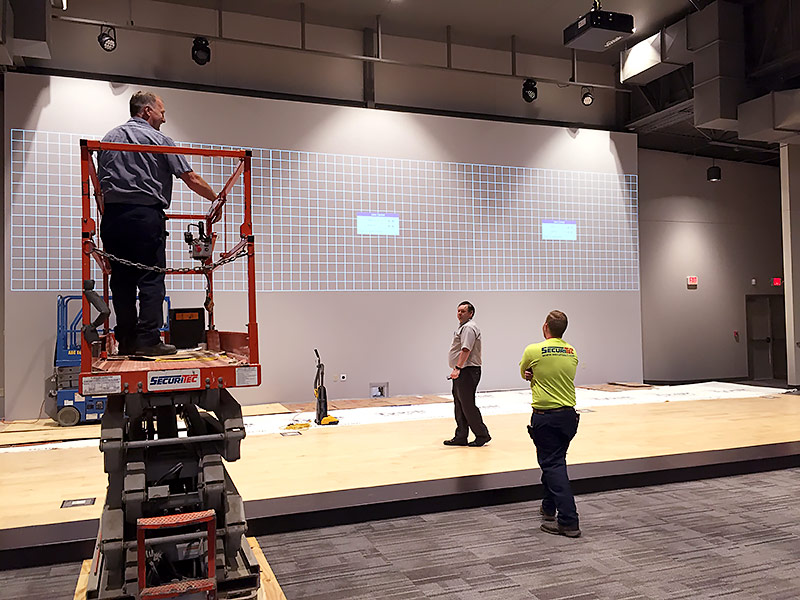 Our CEDIA-certified sound and vision engineers will work with you to design a customized audio visual system that will grow and evolve with your changing business needs.
Contact Securitec today at 1-800-860-7413 to schedule an on-site assessment and discuss the audio visual options available.
Want even more control over your environment? Securitec offers a variety of automated features that can be integrated into your audio visual system.
With the push of a button, an automated audio video system allows you to control:
Audio
Video / TV / DVR
Lighting
Temperature control
Locks
Video Surveillance
Security