Safety and Security Systems for Churches, Temples, and Mosques.
Churches, temples, and other houses of worship face a unique security challenge. Your open environment leaves you susceptible to the criminal element, but locking your doors defeats your mission. And while a sound security program can prevent loss events and reduce legal liability, you still need to provide an inviting and loving environment. Sound like your organization?
Securitec understands houses of worship have a special mission and that your security must effectively enhance the worship experience, not detract from it. Our church security consultants collaborate you to identify and prioritize your risks. We develop a comprehensive security program to help you reduce those risks without creating a fortress or bunker mentality.
Call us today to find out how Securitec can help protect your church or religious institution with:
Burglary, theft, and vandalism
Fire alarm, fire monitoring and fire suppression
Video surveillance camera systems
Intercom systems
Internal theft
To find out more about Securitec's experienced church security system professionals and suggestions for protecting your staff, parishioners and guests, click here or call 1-800-860-7413.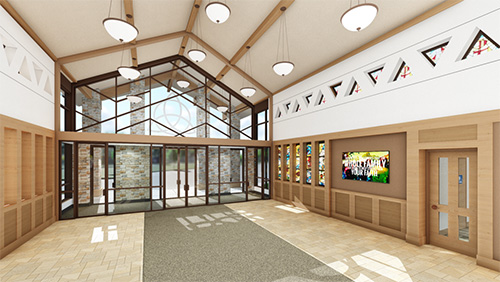 Don't neglect your church security and be vulnerable to acts of vandalism or theft.
Discuss your security challenges with experienced professionals who have custom solutions.