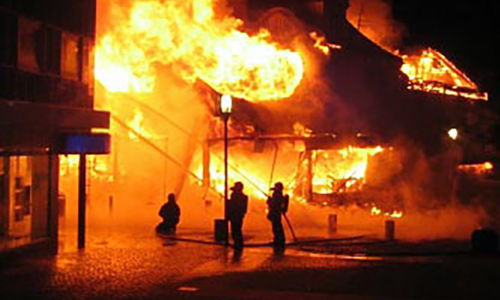 A Commercial Fire Alarm System Saves Precious Time
If you had a fire tonight, would you be in business tomorrow?
Do not allow your business to become a statistic. Securitec collaborates with homeowners and businesses across Ohio to custom-design reliable and flexible fire alarm systems.
Equipped with early detection capabilities, our commercial fire alarms prompt quick evacuation and an immediate response to prevent the loss of lives, reduce damage and protect the business you have worked so hard to build. Continuous monitoring is essential as fires can start in any area of a facility; even areas that are not employee occupied or control rooms that have limited access.
A fire is devastating for any business, with damage to buildings, records, and inventory, not to mention the potential threat to your employees.
Fire Alarm Systems can Monitor Multiple Areas:
Smoke detection
Heat detection
Carbon monoxide detection
Sprinkler Systems can also be Monitored for:
Water flow devices
Tamper devices built into control valves and shut off valves
Backflow devices
Low temperature sensor
Control panels for various applications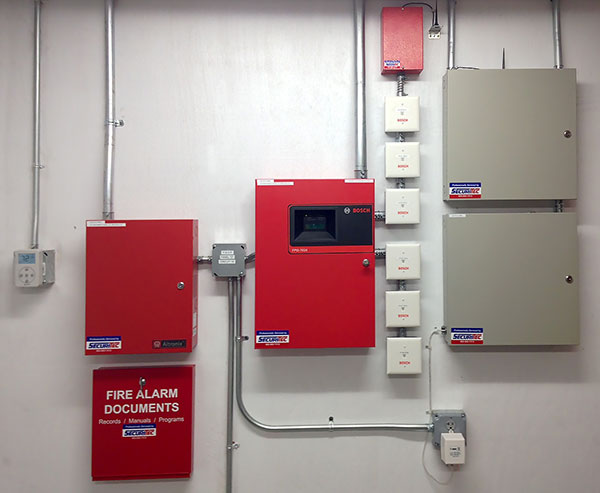 Securitec can custom design a fire alarm system for your unique application. They will work closely with your local fire marshals and building departments to ensure fire systems are designed and installed according to all the local codes applicable to our client's location and building usage requirements. We also perform required inspections, sensitivity testing and perform maintenance required per NFPA 72, building codes and Life Safety codes for fire alarm systems of all types and manufacturers.
Home Fire Alarm Systems with Remote Monitoring
If your smoke detector sounds when no one is home, who is going to respond?
Your home security system detects intruders and automatically alerts authorities. Is a home fire any less intrusive or costly? Battery operated smoke detectors are effective when residents are home and the batteries have a charge. What happens when the family is away for the day – or down south for the Winter?
Enhance your existing security system with fire and smoke monitoring.
Custom designed home fire alarm systems increase your family's chances of evacuation while giving fire fighters valuable information as to where the fire originated. Continuous around-the-clock monitoring speeds response times by sending an alert at the first sign of trouble. Homeowners interested in adding a fire alarm system can benefit from the same great custom design capabilities from Securitec.
Fire Alarm Systems are Designed to:
Detect
Alert
Manage risk
Notify
Home Water Leak Detection
Monitor your home remotely to detect and quickly correct costly water leaks. It doesn't take very long for water damage to become a significant cost. A malfunctioning furnace can result in frozen and burst water pipes. Constantly monitoring your home's interior for temperature and moisture allows for a quick response when a problem happens.
In 2020 there were 1,388,500 fires causing an estimated $21.9 billion dollars in damage.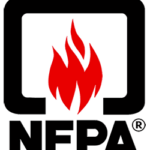 Let Securitec custom design a fire alarm system for your business or home.