Access control security systems protect not only your facility and contents, but the people inside.
A secure facility requires control of Who, What, When, Where and How.
Preventing theft may be the most stated reason to invest in an access control system, but in our crazy legal and violent world, fraud and personal safety are no less important.
If any of the following are true, your business is insecure:
Employees come and go through an unwatched, unlocked back door
Visitors are "buzzed in" with very little vetting because you can't see who's there
There are no records of specifically who entered your building and when
You do not know how many current or past employees have keys to your facility
Access control systems provide a record of each authorized person's entry while securing those access points.
The ability to monitor and control access remotely creates a situation which is both effective and economical. Regardless of the size of your enterprise, whether a few or a few hundred, Securitec can design and install an access control system specific to your location, operation and people. Access control systems range from simple "buzzers" and card systems up to cloud-based fingerprint or video identification.
Our technicians are highly trained and experienced – we have been designing and installing security systems in Ohio for over 30 years. We represent multiple top security system manufacturers, giving us the ability to choose equipment specific for your situation.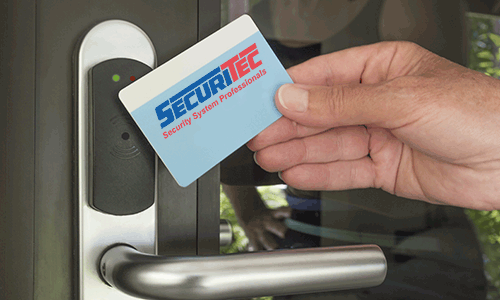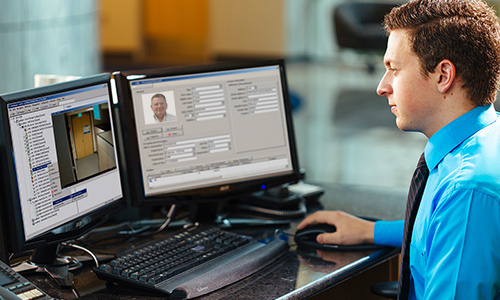 Let Securitec custom design an access control system for your business.