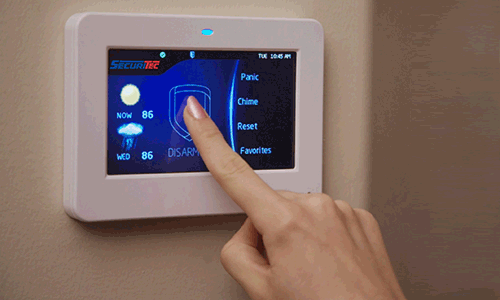 Burglar alarms – your risk management strategy
Theft losses are never easy to recover from. Thinking that the inventory, tools or equipment is insured and can be replaced is a failed strategy from the beginning. Recent supply chain issues have shed the light on the fact that things are not easily replaceable. Theft of intellectual property, records, data and research cannot be replaced and should be considered priority to keep these items secured.
Insurance companies, crime prevention experts and investment strategist all recommend that businesses of all sizes develop a well-designed risk management strategy.
FBI reports indicate that a burglary takes place at a rate of 200 per hour across the US, it is not surprising that risk management strategists put a priority on alarm systems. Another priority is to have the system monitored and able to contact local authorities.
Experts agree that alarm systems should be a priority for all businesses to add to their loss prevention policy.
Design and installation from proven alarm professionals
Securitec has the professional experience needed to design and install a commercial burglar alarm system that works for your business, your building and your people. We design security systems that enhance your risk management and loss prevention strategies.
A building does not have to feel like a fort to be secured from burglary threats. Not all burglary takes place after hours via break ins of doors or windows. Many times, theft occurs during business hours when people are busy working and not paying attention to who is where. Internal areas may need to be secured and monitored along with the perimeter.
Basic commercial security system components include but are not limited to:
Door and window contacts
Glass break detection
Motion detectors
Alarm control panel
Alarm keypad
Battery backup
Monitoring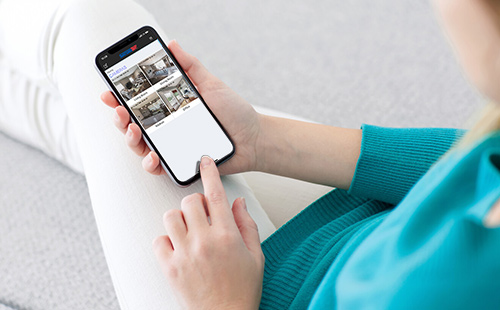 Custom-designed home security systems to fit the unique needs of your home, family and lifestyle.
Advanced detection systems are available for carbon monoxide, high water / sump pumps, fire and smoke as well as remote light and door lock control.
A home security system is an effective deterrent and will help you protect those you cherish most. This provides you with more than peace of mind, it can save you money. Insurance companies typically offer discounts up to 20% on homeowner insurance premiums. Contact your insurance company for details.
Securitec provides a wide range of services for homeowners, including:
Home security systems
Camera systems / video surveillance
Smoke detection
Fire detection
Carbon monoxide detection
Water leak detection
Environmental monitoring
Let Securitec custom design a security system for your business or home.