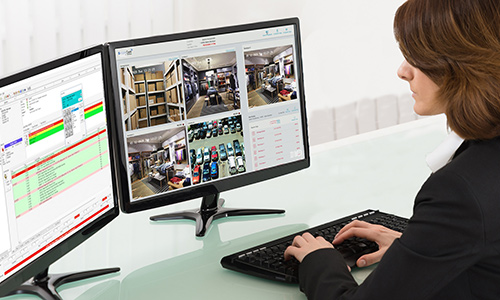 Video security cameras provide 24/7/365 protection for your business.
The capabilities, cost and ease of operation of today's systems have greatly increased their use and value.
Originally, many commercial video cameras were installed to deter theft and break-ins. Now, businesses need to have effective security camera systems in place to reduce risks to personnel, property and liability – and most importantly, your bottom line. Video security cameras will give you real time knowledge of what is going on in and around your workplace, helping you identify employee theft, false accident claims, worker productivity and data theft.
Continually monitoring inside and out provides these benefits
Allow or deny access to your facility. See who wants to get in before allowing them.
Record employee behavior. Protect against slip and fall / workplace injury insurance claims.
Monitor rarely used doors. Prevent unauthorized access and reduce employee theft.
Verify contractor arrival and departure times.
See trucks as they approach your dock. Increase the efficiency of shipping and receiving while potentially reducing bottlenecks.
Monitor weather conditions for remote locations.
You cannot be everywhere at once, but with our video security systems you can come close.
Securitec offers state-of-the-art surveillance camera technology, capable of monitoring any environment – indoor, outdoor, day, night, near, far – to accommodate the unique security needs of your business. Strategically placed, surveillance cameras act as a strong deterrent for would-be robbers, thieves and criminals who will think twice if they believe they are being monitored.
Contact us today at 1-800-860-7413 to schedule a free on-site security assessment and discuss a system which is right for you.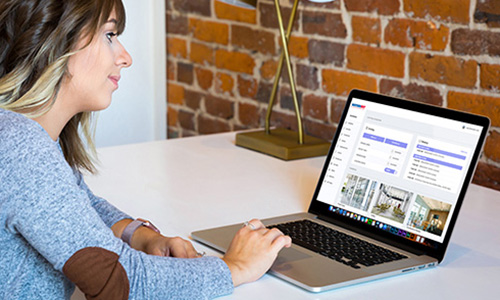 Remotely monitor important areas of your home, inside and out.
Nursery rooms, playrooms and kitchen areas are ideal inside areas to monitor with cameras.
Not only are these areas safety concerns, but great moments like baking cookies with grandma are capturable moments.
You may want to monitor the following outdoor areas with cameras:
Play areas
Pool area
Perimeter fencing or gates
Driveways
Sheds and garages
Front and patio doors
Pet areas
Increasing visibility in these areas can give peace of mind for security and another set of eyes to watch the kids and pets. You may also have wildlife in the area you didn't know about.
Professionally installed camera systems provide advantages over DIY systems.
One size fits all options for security camera systems have more limitations than benefits. Testing your DIY skills on a system designed to protect your family and property around the clock will have its limitations. The professional designers and technicians at Securitec have decades of experience designing and installing custom camera solutions. Every installation has unique factors that require attention to detail.
Securitec ensures the latest technology, updates to firmware and software as well as programming to make sure everything works upon installation. Having a partner for repairs, maintenance, monitoring and updates ensures you get the most out of your investment.
Secure your camera system against unauthorized access.
Using the software and apps provided by the camera manufacturer can increase the security of your system. The apps, firmware and connectivity are tested with the cameras to ensure the integrity of the system. Third party apps designed to work with multiple manufacturers can have security risks.
Let Securitec custom design an integrated video security system for your business or home.