Video Access Control – from Inside Your Facility or Remotely from the Cloud
Create a safe environment for your employees and customers with Securitec's multifunctional intercoms.
Secure all building entrances and parking areas, and provide communication and notifications to all offices. Safely confirm the identity of visitors and vendors before granting access with crisp and clear audio and video images.
Securitec designs and installs multifunctional intercom entry systems for office buildings, apartment buildings and manufacturing facilities among others. From multiple intercom panels and a central security console, you can monitor from one up to fifteen entrances. These systems also provide individual room or whole building communication, allowing tenants to seek assistance and building security to broadcast important alerts.
Intercom systems can be installed as stand-alone applications or integrated into existing networks.
Contact one of our professional security consultants today at 1-800-860-7413 to schedule an on-site assessment.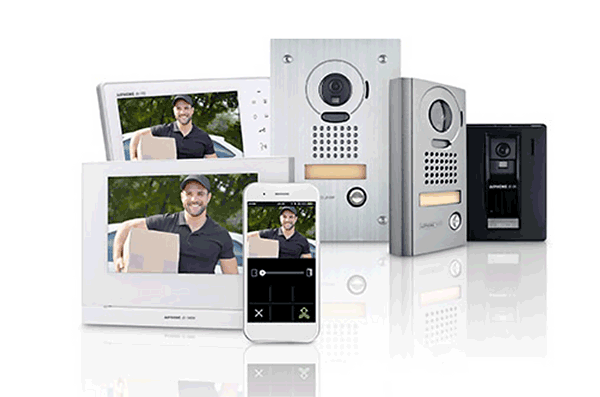 Let Securitec custom design a video intercom system for your business.