PropTech is a phrase which is shortened from Property Technology. This describes the universe of digital applications that can be tailored for the commercial property market. Some, but not all, of these are also internet technologies.
Security related digital products are a large component of PropTech. Controlling multiple aspects of your security envelope remotely via network enabled tools is a broad definition of these applications.
The following categories are individual parts of an overall security PropTech approach.
Access Control
Access control is a term which describes the integration of cameras, keypads, door locks and alarms. Remotely or locally, controlling and recording who can gain access to your facility is crucial to the security of your employees, visitors, records, and equipment. This also allows you to monitor vendors as they come and go.
Often the access control system can be managed online via cloud-based software without loading specific applications on your computer. This software is used to program the access control system and run reports. Features may include:
ability to create schedules and set specific times for entrances
manage permissions by allowing different people various levels of access
monitor events
view reports in real-time or recorded
Security / Surveillance Cameras
Cameras have become commonplace. The wide varieties available allow you to "see" in many different environments – low light, nighttime, wide angle, close or far away. Specifying the best camera for each location requires input from security professionals. The wrong camera is often as good as no camera at all.
Government and government contractors frequently have lists of manufacturers whose equipment may be prohibited from installation within their networks. Security professionals will only specify approved equipment, keeping your facilities in compliance.
Cameras can also be integrated into an access control system allowing visual confirmation, live or recorded, of personnel and events.
Keypads & Card Readers
Readers, keypads, or biometric readers are generic terms for controlled access to secured entrances. Keycards, phone apps, keyfobs and biometric readers are also included in this category as a way to scan or "read" credentials to the secured entrances. Each facility may have a variety of distinct security levels necessary to control who is able to access specific areas or during a specific timeframe.
Burglar / Security Alarms
Burglar alarms, or security alarms, serve as a form of notification that security protocols have been breached. This can be unauthorized personnel gaining entrance to a specific interior space or a typical breaking and entering. Alarms can be created for individual situations, and these can be programmed based on schedules, personnel, locations, etc. This includes silent alarms and panic buttons. These systems are typically digitally controlled, again locally and remotely. Burglar alarms are an integral part of any PropTech security system.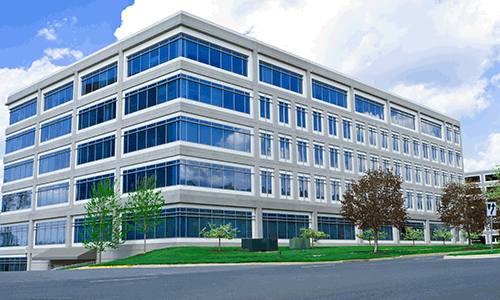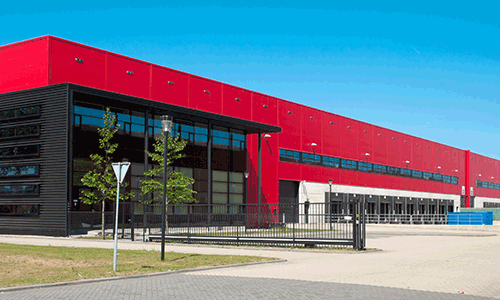 Fire Detection & Fire Alarms
Fire detection or suppression are a cornerstone of any PropTech program. Remote monitoring allows for a prompt response to almost any life safety emergency. Detection goes beyond smoke. Sensors are available for most known dangers and should be specified to protect individual environments. Beyond smoke, heat and carbon monoxide, sensors exist for environmental conditions such as high water, low temperature, or humidity outside of specific parameters.
Paging Systems
Public address, or paging, systems enable communication throughout a location, both locally and remotely. This goes beyond announcing visitors and outside phone calls. Emergency notifications, such as evacuation orders, lockdowns and shelter in place are unfortunately a reality of public and private spaces. Two-way communication can be a lifesaving capability in many instances. Paging is often overlooked as part of an overall PropTech property management design.
Security systems are a vital component of PropTech and integral to a safe and secure environment.