Protect your school with time-honored principles of physical premises security integrated with innovative technology
DETER. We make it difficult to enter the building unauthorized.
DETECT. We make it difficult to enter the building unnoticed.
DELAY. We make it difficult to enter or move through the building unchallenged.
ASSESS. We give you the tools to quickly assess and monitor a threat.
RESPOND. We automate important segments of your response program by notifying and accelerating response by staff, students and police when every second counts. We can help to get the right people, to the right place, as quickly as possible.
Make your school safe and secure while maintaining and promoting a positive educational environment. Securitec's approach is to evaluate and improve your school security without affecting the learning and social atmosphere of your school. We understand that each school district has unique security needs and concerns. Our solutions are customized to address your specific risks and goals.
Contact Securitec today to discuss your security needs and concerns. Click here or call 1-800-860-7413.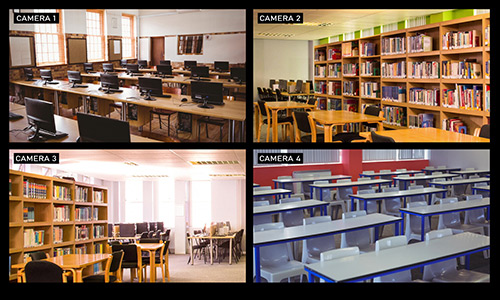 Discuss your security challenges with experienced professionals who have custom solutions.